Marketplace for the reuse of assets and equipment
Riusoo helps companies recover the lost value of assets, equipment, and leftover inventory within your business.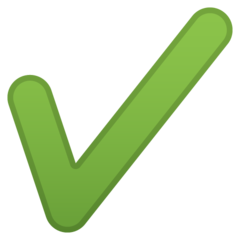 Save thousands of euros on the purchase of new equipment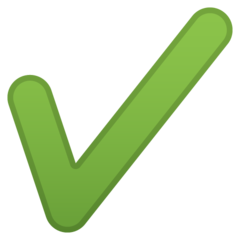 Unlock the potential of assets by rediscovering their true value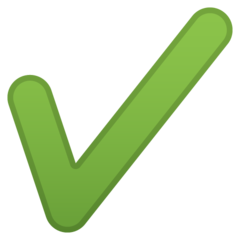 Increase the collaboration of all company resources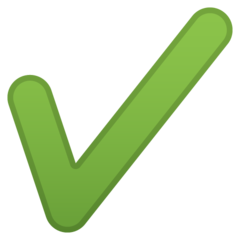 Keep track of assets without complicated tables or systems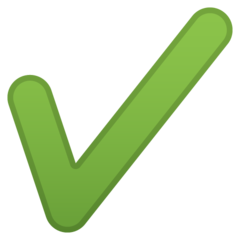 Increase the sustainability of corporate purchasing decisions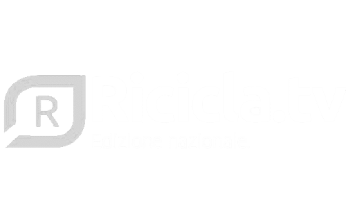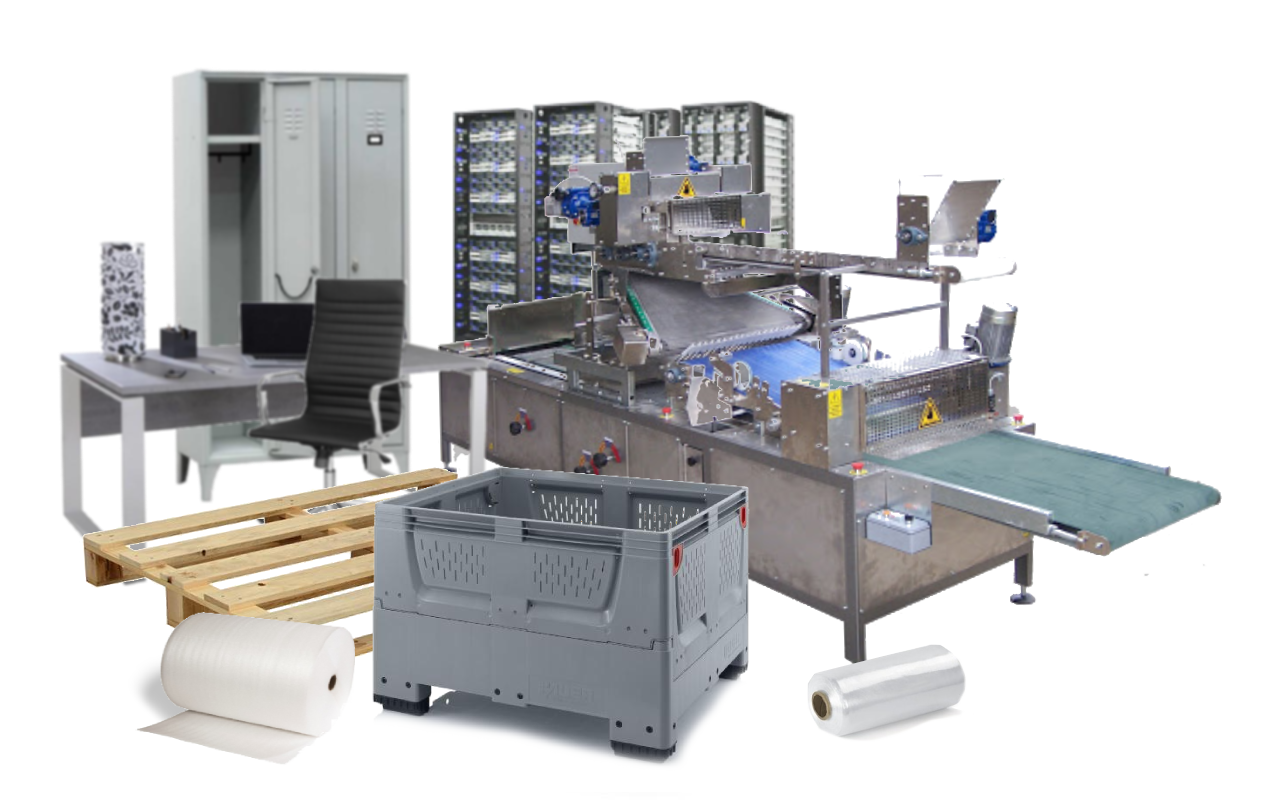 How much value have you accumulated in warehouses?
To this question, 51% of companies say they don't have enough data to give a comprehensive answer but intend to become more knowledgeable.
Companies that use Riusoo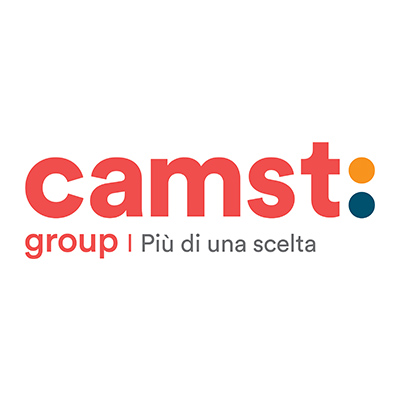 One place for all assets
Riusoo makes it easy to track the condition of your assets with standardized management that's accessible to your entire business team. Plus you can:
Share assets and company equipment internally across business units
Donate and sell assets externally to nonprofits and other enrolled businesses
Have the entire team participate in equipment reuse and save in new purchases.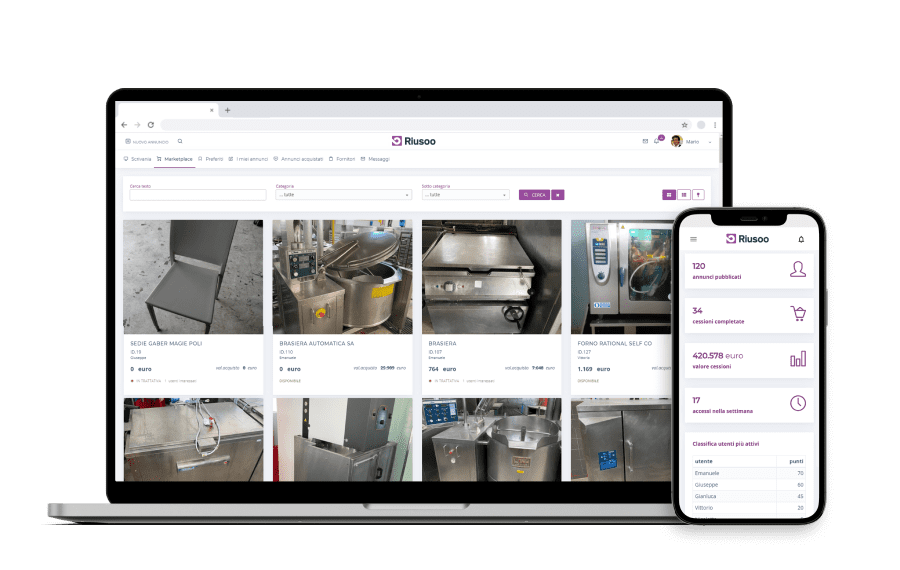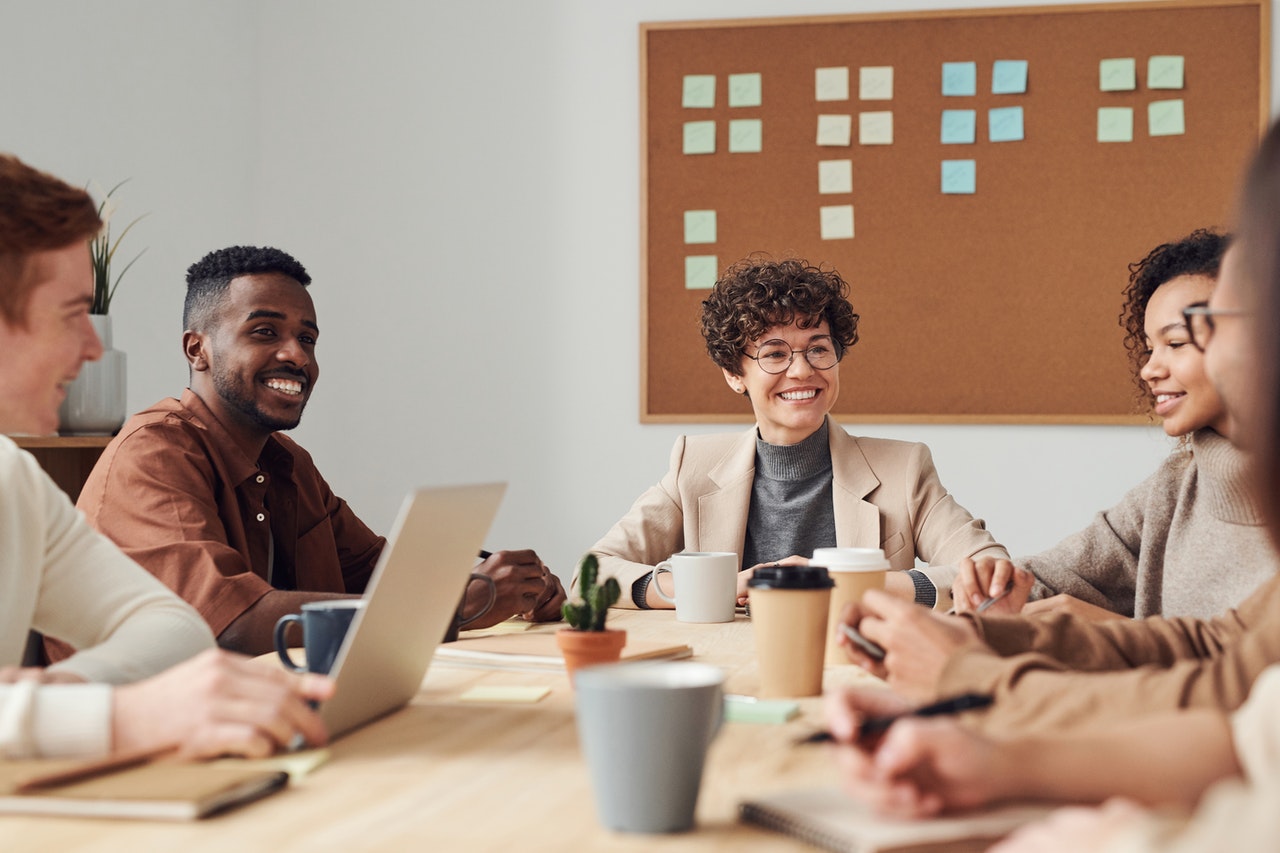 One place to communicate with everyone
Your employees have brilliant ideas. Riusoo gives everyone a chance to express themselves to help you get the most out of your business inventory.
Connect all business teams by managing all communications in Riusoo.
Send messages to users directly about posts, offers or anything else.
Comment on a resource by asking a question that will be publicly displayed.
Stay up to date with our in-app notifications.
Get accurate asset reports
Riusoo is simple and intuitive. It allows management to track progress, set goals, achieve savings and environmental benefits.
Process and share data quickly for greater transparency and detail.
Track all information and generate reports on selected KPIs.
Make informed decisions by analyzing marketplace usage and performance.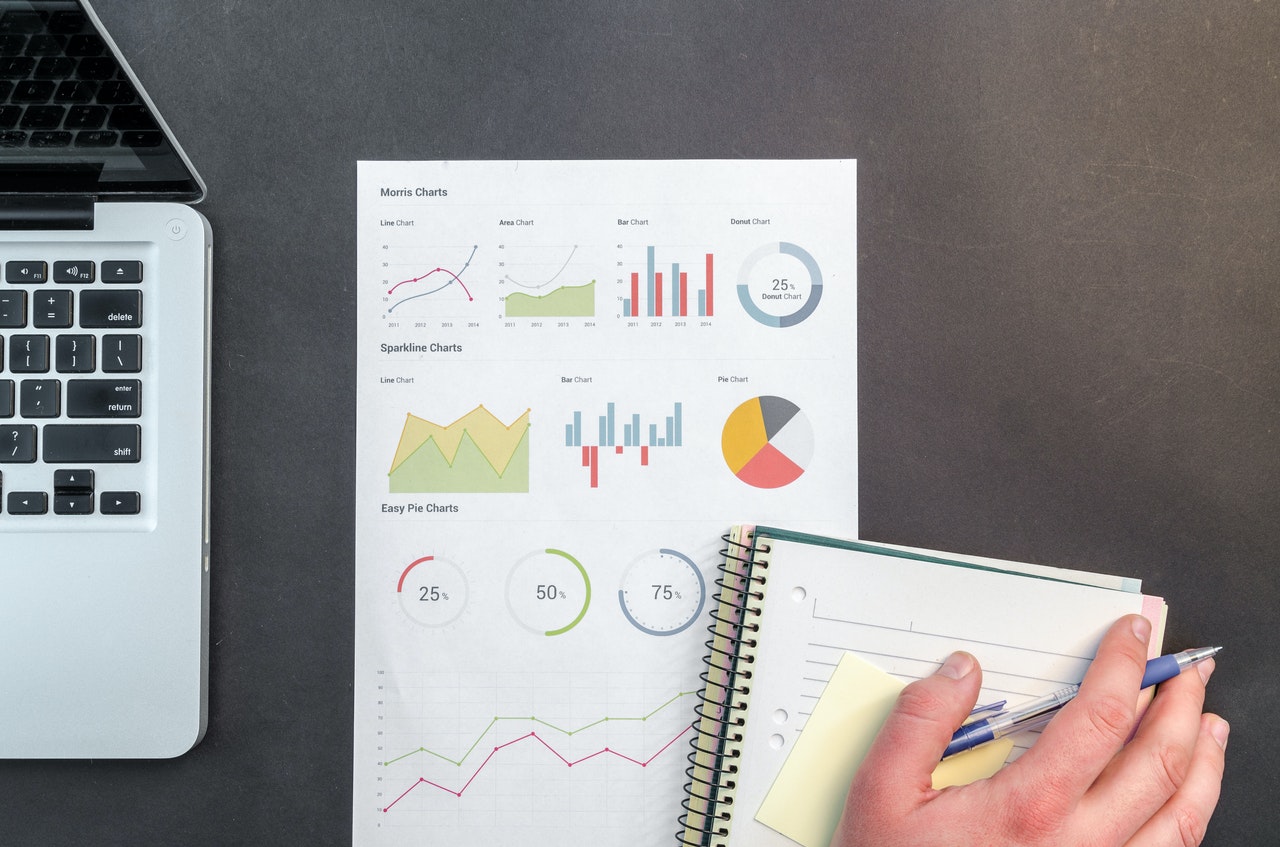 Discover the benefits of the Exchange Marketplace for assets and leftover inventory
Sign up
Register your organization and invite colleagues to participate in the corporate marketplace
Share
Publish company inventory to unlock economic, social and environmental value
Swap, sell
Bring new life to useful assets, equipment and leftover inventory
Use the network
Internal reuse not enough? Share inventory with other businesses and nonprofits
Use Cases
With Riusoo you find the right buyer for those assets, no longer useful for your business, but essential for other company resources or other organizations
Large groups that want to save money and check all the scattered and forgotten equipment, getting the maximum value

Companies that need to take new inventories for a relocation, disposal or donation of assets to organizations

Non-profit associations that want to find free usable items in excellent condition, extending their life cycle


Micro-businesses that want to find and share their leftover inventory or use it to create design objects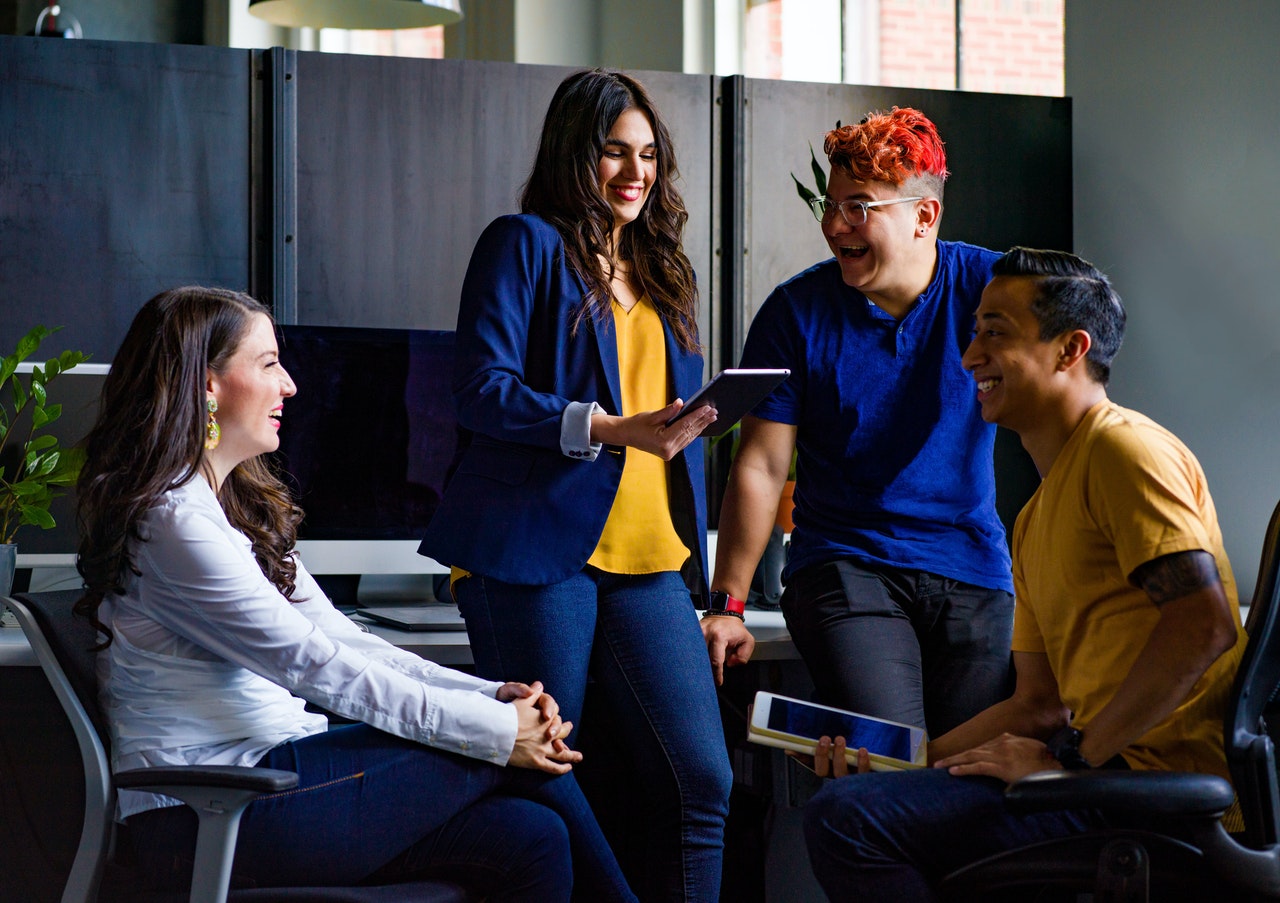 Discover the features of your internal Marketplace to reuse your company's inventory: assets, leftovers, and assets
Asset Management
Manage company assets through an internal network for equipment reuse
Master Data
Create your own hierarchy of permissions configurable to give access to specific functions
Savings Analysis
Measure and report on the savings generated by the reuse and maintenance of company assets
Share
Engage all your company resources through a gamification system and get data
QR code
Tag the company assets that you intend to reuse through the QRcode of Riusoo that allows you to geo-locate them
Reporting
Instant data analysis and reporting for assets and your circular economy marketplace
Cloud
Equipment always available, you have everything under control from any device, in cloud and multi-team
Versatile
Access the software from any device – desktop, laptop, tablet and smartphone
Equipment, machinery assets, tables
from today find real value again
Unused assets, leftover stock and company-owned assets are of immense value to the company. With Riusoo you generate unthinkable savings by avoiding new purchases with environmental benefits.
Surplus & Asset Exchange Marketplace for business
We've created a new cloud-based software model for sharing leftover inventory, assets and company inventories
Unlocks the economic and environmental value of underutilized corporate resources by increasing traceability, transparency and savings when purchasing new supplies.
Sharing and collaboration is the engine of the circular economy, with immediate accountability for reducing greenhouse gas emissions.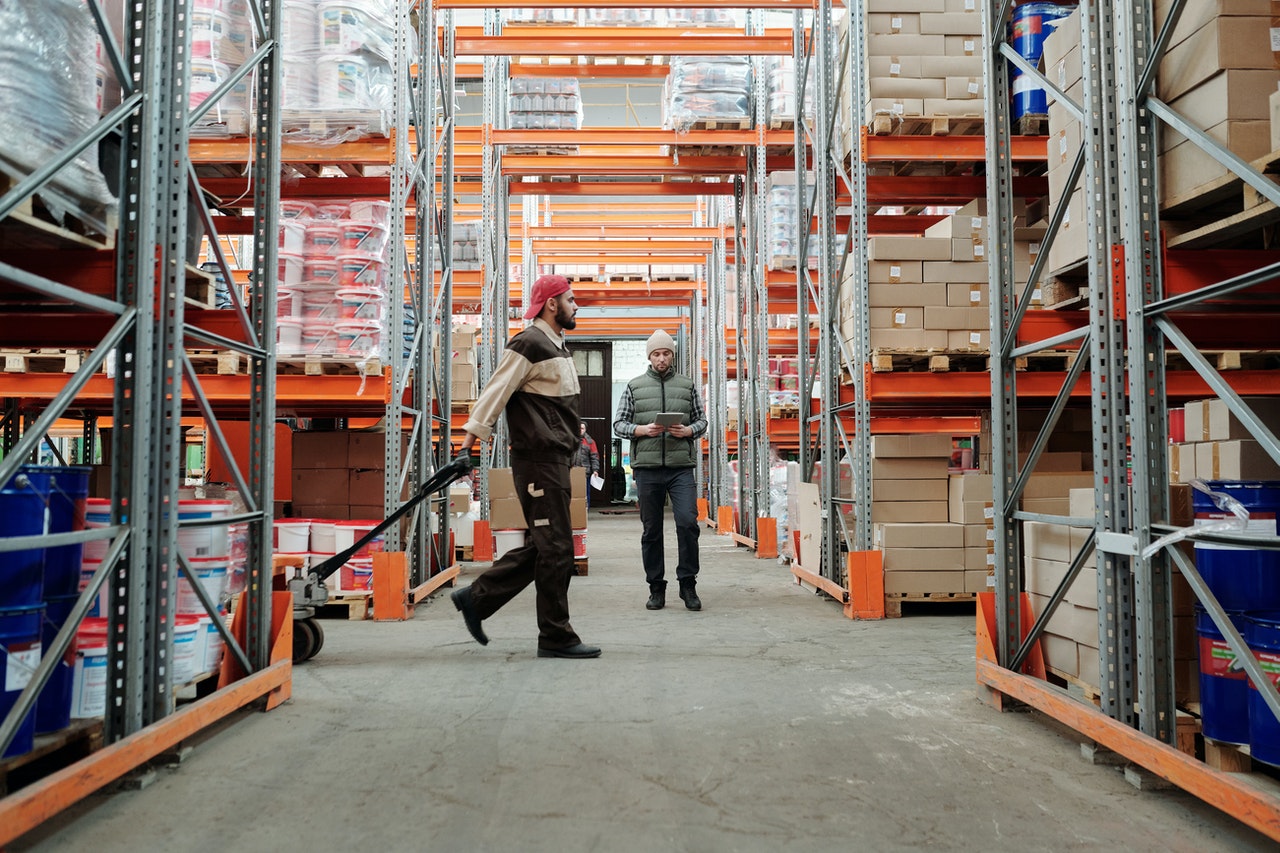 Your Corporate Marketplace
for the Circular Economy
According to the Ellen MacArthur Foundation, the Circular Economy "is an umbrella term for an economy designed to be able to regenerate itself … so that someone's waste becomes a resource for someone else
Marketplace
Want to start saving money?